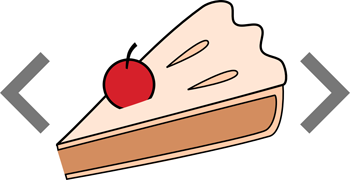 We are a small startup. We specialize in WordPress and other popular web tools and technologies.
The term "HTMLPIE" consists of "HTML" (multi-language hyper-text) that makes up most of the World Wide Web, and "pie" which is a simple, sweet, very rich, well-loved dish.
We think that this name adapts to what we want to do: sell web products that are easy to use but powerful and loved by all! :)
We enjoy what we are doing and we will do everything possible to make you feel the same way, by previewing, buying and using our products :) and also when you request assistance!
Welcome to our humble website! We hope to have you as a customer soon!
(Our website has been translated from English to other languages using Google Translate for your convenience. If you have found any errors, please inform our support team.)
Don't take our word for it!
Great script, fast support. Thanks.
I had a few questions and support responded lightning fast with solutions.
Great support! Support took time and effort to "walk me through" on how to embed a Google map on my contact form. Looking forward to purchase more programs from htmlpie.com
Thx a lot! Great product, easy to install and modify!
I never expected such awesome service as I received on installation of the PHP Contact Form. It was quick and complete. Can't thank them enough!
I received more service than I could ever imagine! The team was SO helpful. I wouldn't have been able to accomplish my goals without them.
Wow! Great forms that work exactly as we wanted. How refreshing it was to receive genuine human support that was above and beyond our expectations.
Read more